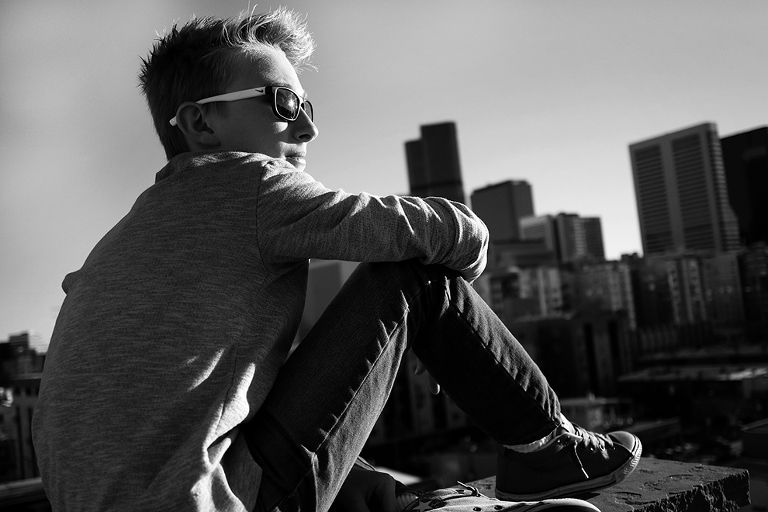 Just because it's December, doesn't mean that hunting season is over…goose season ensues.
So the little dude and I cruised south for a little weekend getaway. Just the two of us. I was just going to drive down for the day and head home, but was convinced that maybe staying the night would be more fun. So we stayed two.
I found a little apartment for rent in LODO (Lower Downtown Denver) and thought the price was right. (until the maintenance  fees showed up…) It was modern and industrial and really close to everything. Food. Shopping. Parking was a bit of a hassle, but I will trade parking issues for a two hour nap in the middle of the afternoon in a comfy bed any day of the week. The view was amazing. And it was 65 degrees. So hanging out on the rooftop, was another perfect way to pass the day away. And of course taking a million pictures with that view is right up my alley too.
We ate and walked and watched people and shopped and saw cars and slept and watched TV and walked more.
And then we headed to the light show at the Botanic Gardens in the evening. Blossoms of Light. But we like to call it the Blossoms of Awesome.  We had gone last year during the week and were surprised by the difference in the amount of people there on a weekend. Regardless, the lights were so beautiful. Mesmerizing. Twinkly. Colorful. It's the kind of place, that no matter how many people are there, you can't help but feel happy. Feel the spirit of the holiday fill you.