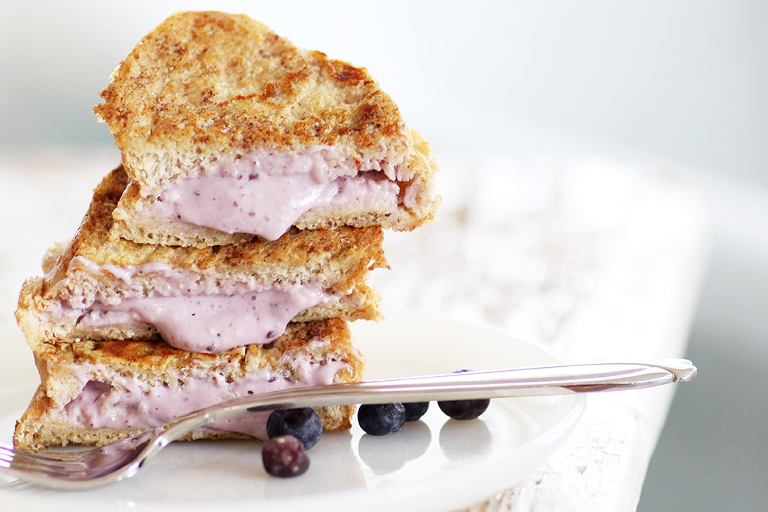 My grandmother was phenomenal cook.  This is not her recipe. However, every once in a blue moon she would go to a restaurant, order a piece of pie and then come home and make that pie. Even better than what she ate at the restaurant. French Silk pie comes to mind in that scenario. Which is also one of my favorites.
About 10 years ago, I was eating breakfast at a little place in Denver, and I ordered stuffed French toast. And then I came home and made it. Better.
First of all, French toast should be made with French bread. The helpings are smaller. Texas toast is for Texas sized sandwhiches! Secondly… lots of cinnamon and lots of vanilla in your egg mixture makes better french toast.
So whatcha do…. Make your french toast like you always do, but just on one side.
And then, mix together 1/3 of a cube of cream cheese and a couple table spoons of whatever jam you have on hand. This one just happened to be chokecherry/ blueberry.
Make a sandwich out of it all. And gobble it up.
It's super fattening. But super good. And super good is ok sometimes. right?
Did I just ruin your new year aspirations to stay healthy?
You could just eat the blueberries……but, you know, cream cheese.