So last weekend we decided it was time to get estimates on carpet for the loft.  We chose the carpet in about 10 minutes (we have never really been long debaters about things like this, and the choice was not that hard) The carpet was buckling everywhere and it's like office carpet. I needed furry carpet in my white space. So….then I went home and pulled up the carpet in the bedroom. Carpet for the living space is fine, but the bedroom, I wanted to be different.  I had no real plan. I just wanted to see what was underneath, as I had a feeling it was bare wood under there. Raw bare wood.
And it was.
And I liked it.
So I cleaned and cleaned it.
And then decided I didn't like it.
So when my husband left, I painted it.
Bet you can't guess what color.
When I told him over the phone he was irritated. Another white painting of mine.
And then he came home.
He liked it. In fact after I had decided I didn't like, he talked me into liking it all over again.
So just goes to show, some of my scatterbrained ideas are good.
Even the white ones.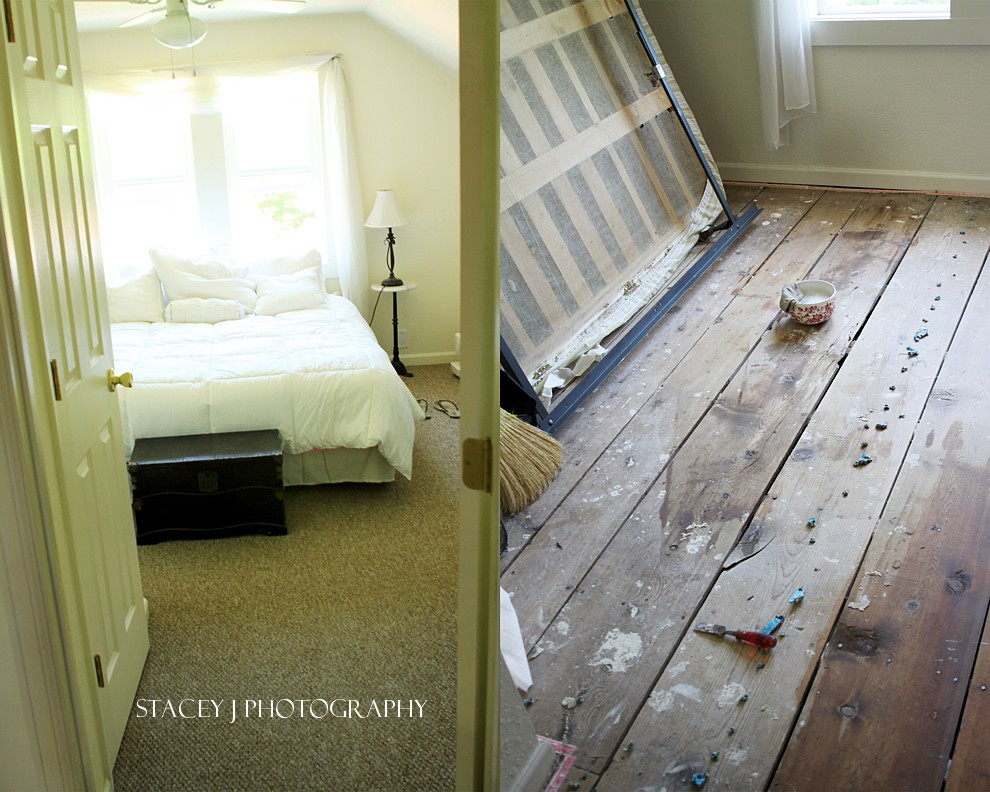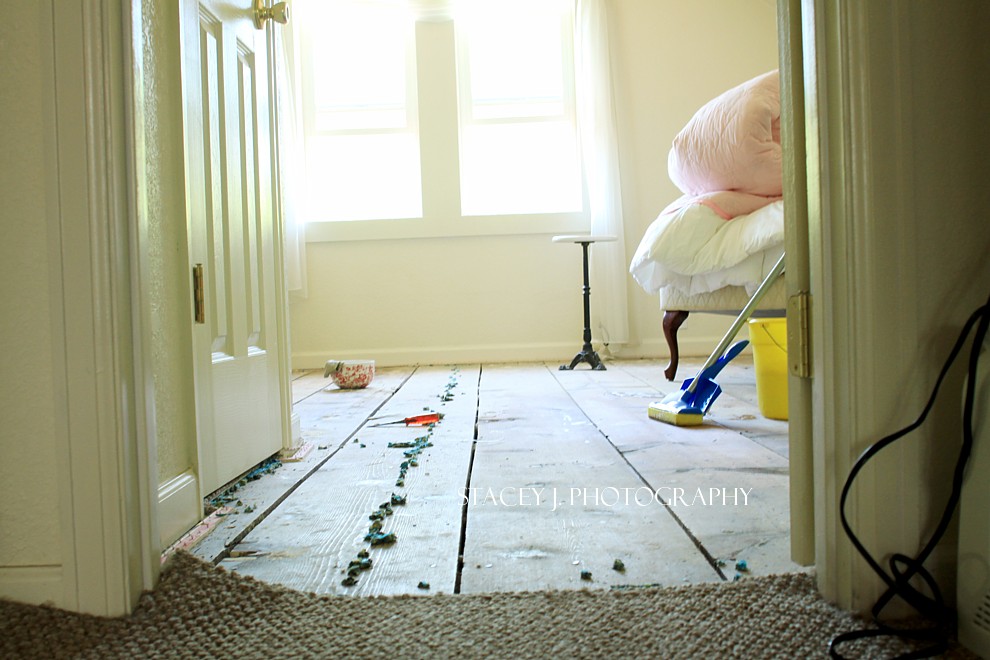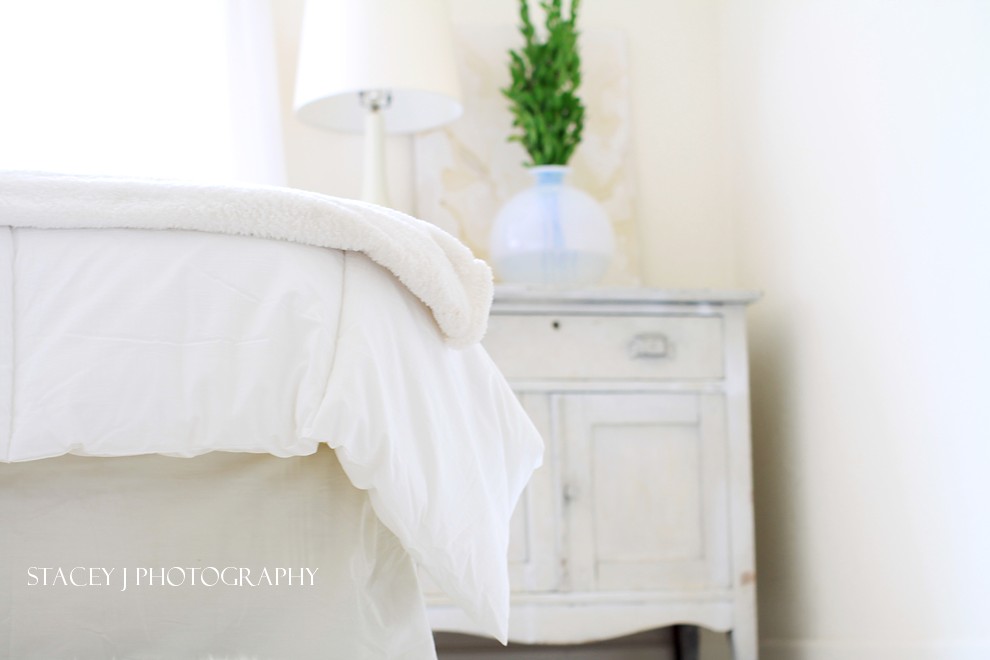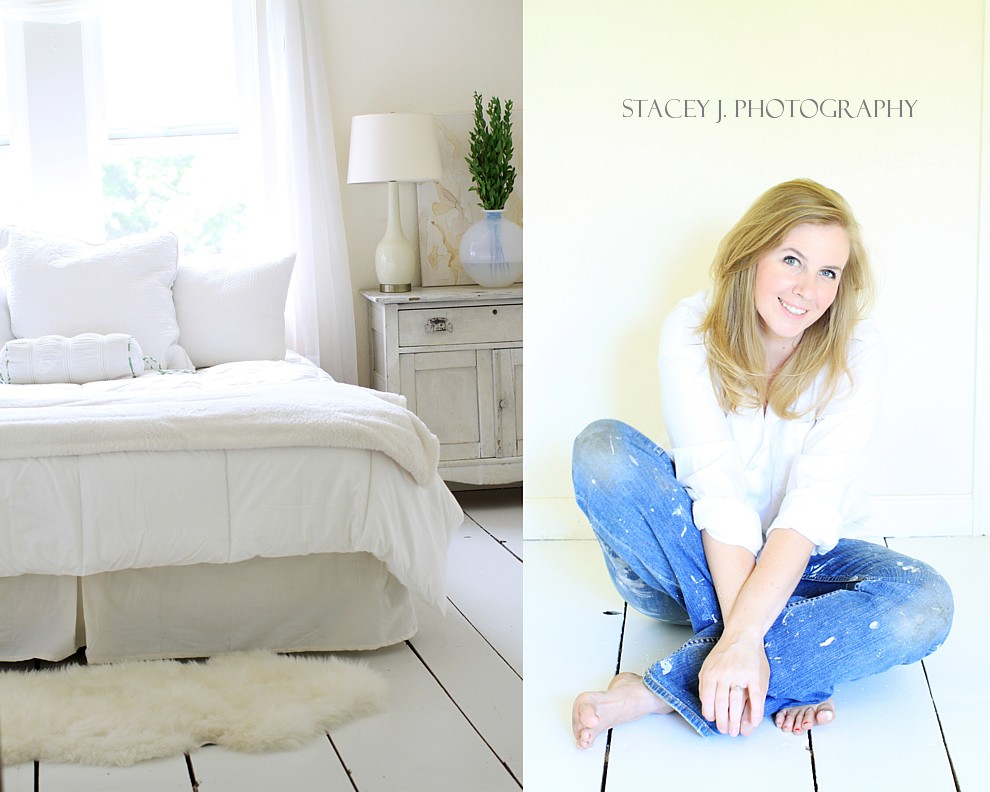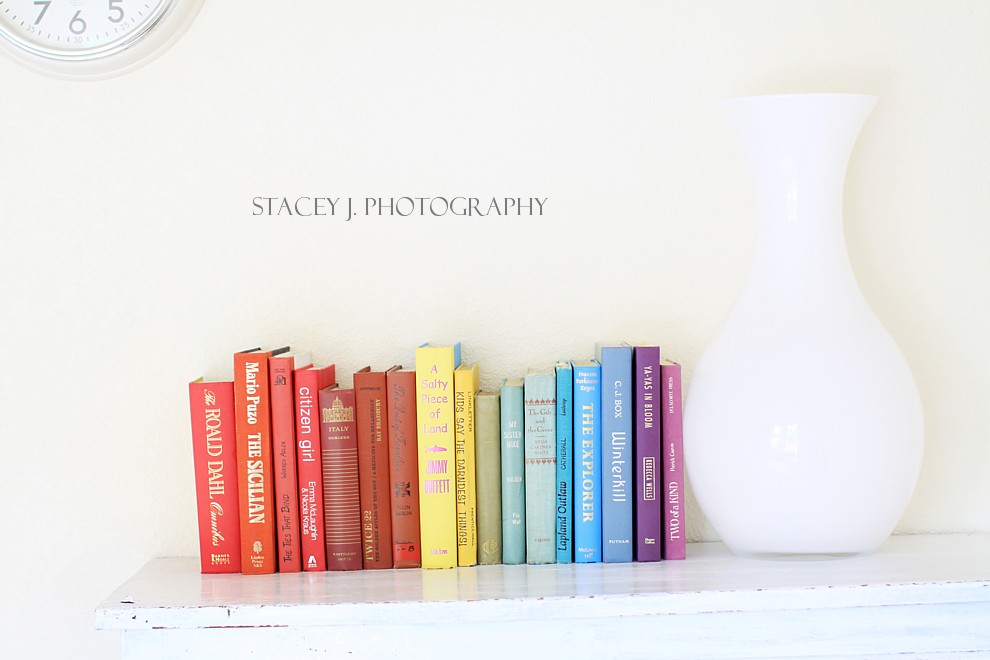 Song: Plain White Ts, 1234