Yesterday was a good day (well except for the death of my son's beloved beta, rest in peace dear dear Alex.)
My Dino man got to hug Pistol Pete.
High five all the players.
And finally, to make the night most perfect, hug a cheerleader. (He loves to hug cheerleaders, even though he gets super shy about it!)
And…..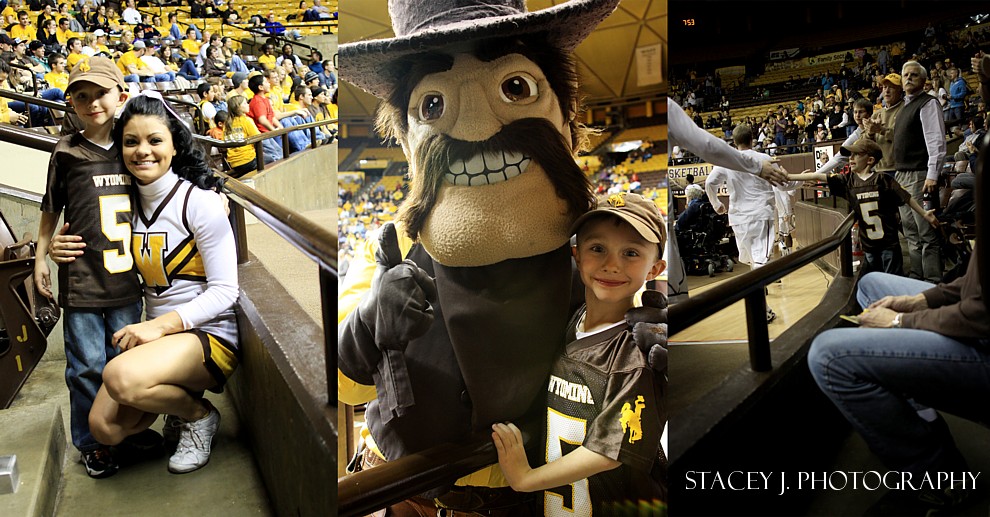 My husband's dad had a scan yesterday that showed the big C has not spread anywhere else in his body. It has remained localized in one spot on his brain and has not grown in several months. This was excellent, excellent news.
Told you it was a good day.